Titusville, Florida
Great place to buy Seamless Gutters for Florida Rainfalls 🌧 8 Inch Box Gutters
8 Inch Box Gutters | Contact us: 800-517-5246
[email protected]
Roofing and Gutter Contractors in Titusville, FL call us today for a Gutter Material Quote. General & Home Builders reach out to us and we will do our best to answer questions about seamless bigger gutter systems. OnSite Seamless Gutters in Titusville, FL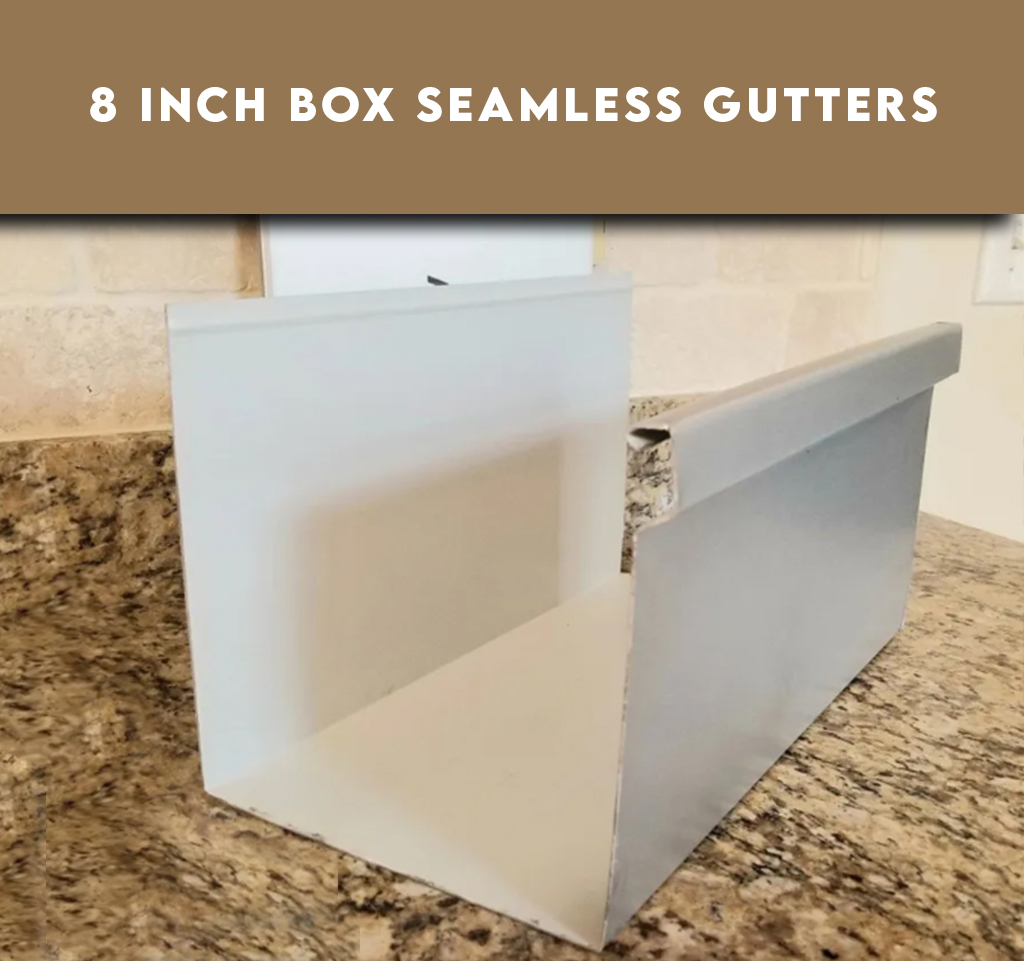 8 Inch Big Box Seamless Gutters  
Manufactured in (.050 – .040 & .032) Aluminum
24 & 22 Gauge Galvalume and Steel – 20 oz Copper 
Paint Finishes – Kynar 500   
Profile comes smooth or ribbed on the bottom to prevent oil canning.  
Coil Width – 24 Inches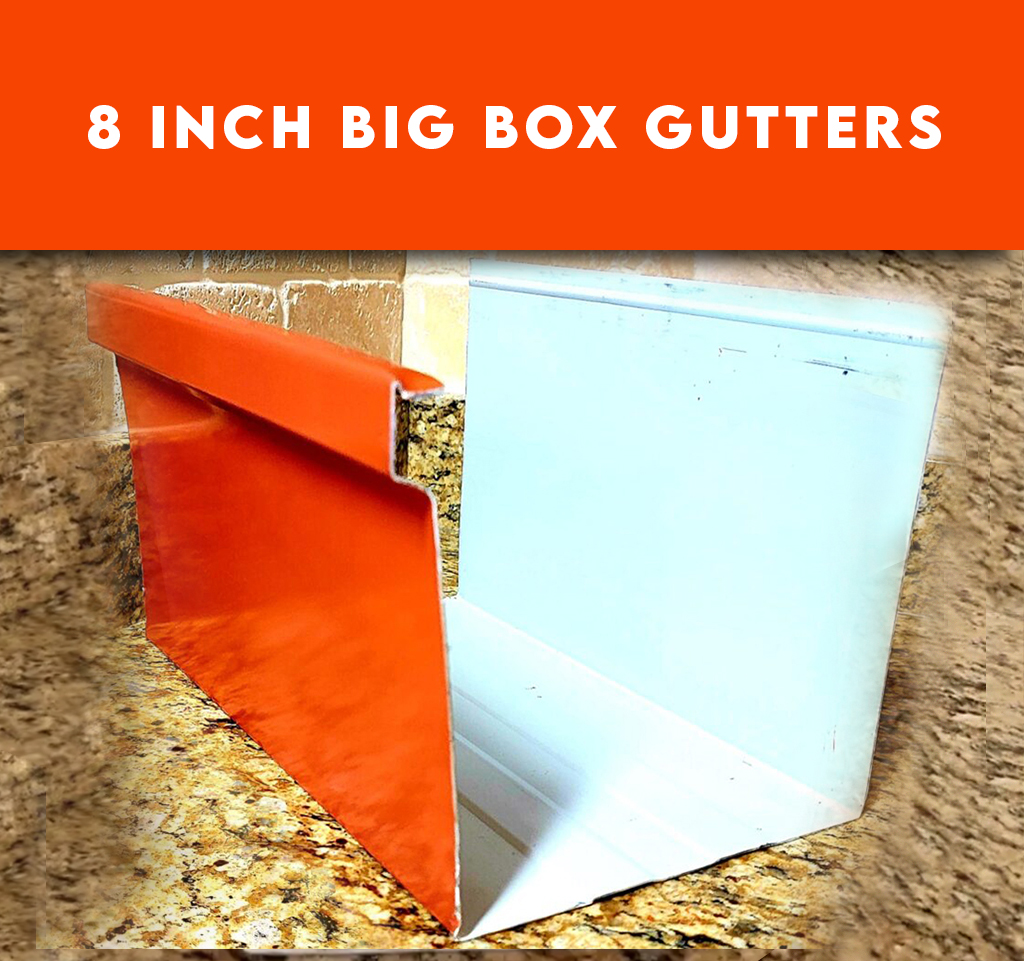 8 Inch SEAMLESS Gutters eliminate the need for seams.
Our Gutter System can be made out of (.032 – .040 & .050)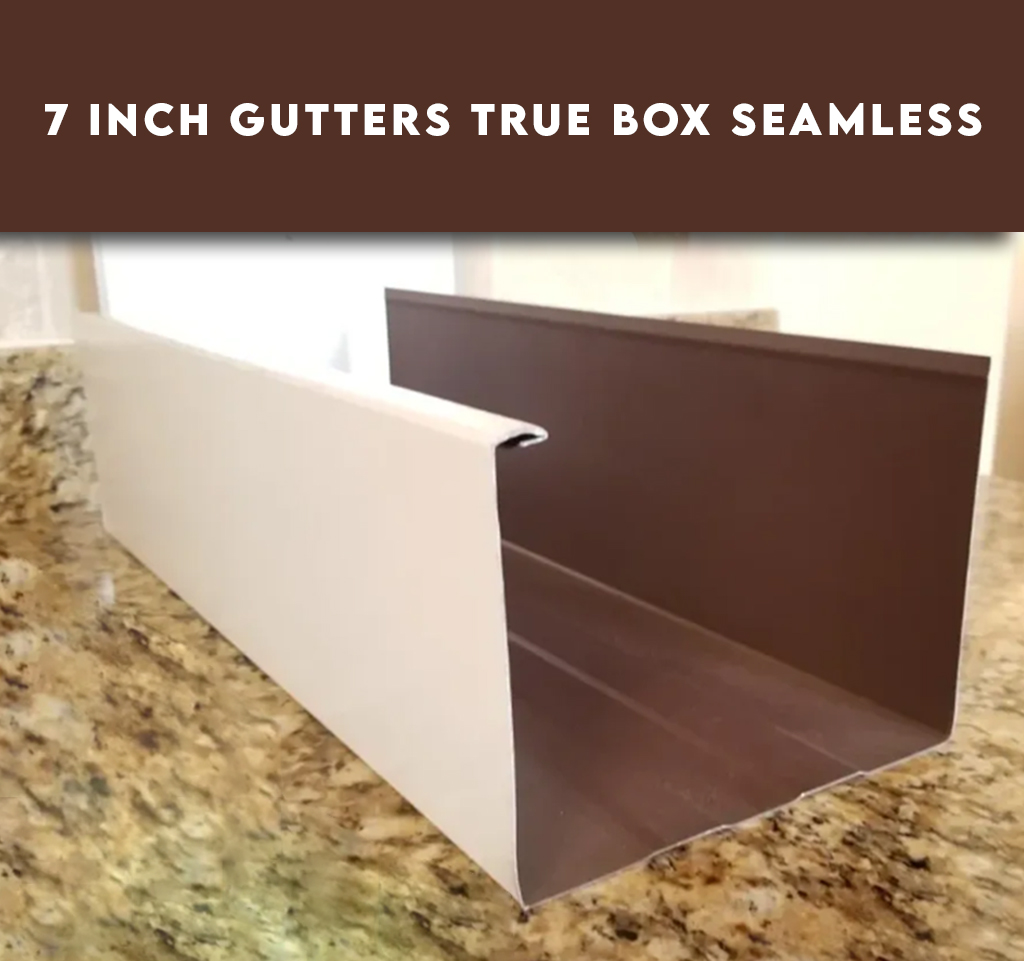 7 Inch True Box Gutters 
Materials are made in (.032 and .040) Aluminum  
24 & 22 Gauge Galvalume and Steel – 20 oz Copper
Paint Finishes – Kynar 500  & Standard Paint Finishes
 Profile comes smooth or ribbed on the bottom to prevent oil canning. 
Coil Width – 18 Inches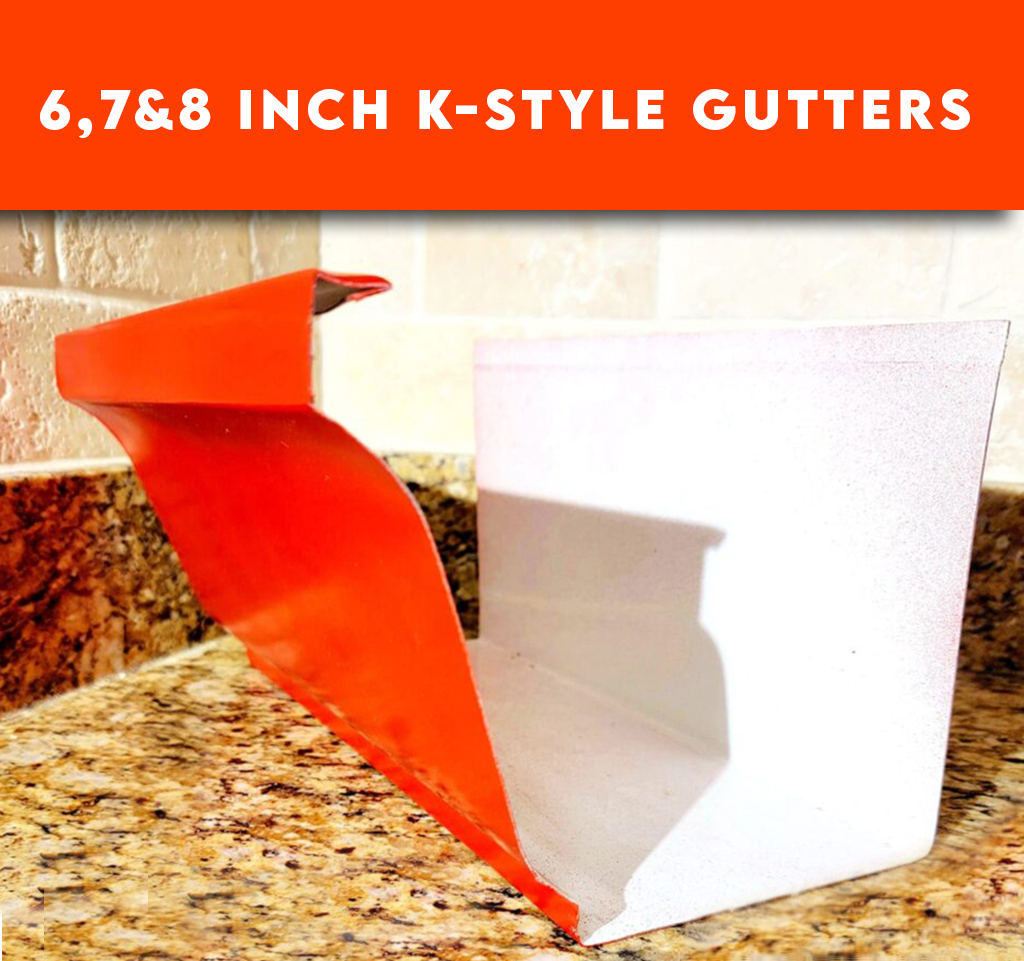 8 Inch seamless K-Style Gutters Delivered Onsite to job sites across the United States.
(.032 & .040) Thickness (.05) upon  special larger projects only.
8 Inch K Style Gutters Titusville, FL
Contact 1-800-517-5246
[email protected]
Get all Details about your needs. I hope so you will be Satisfied for our Products Quality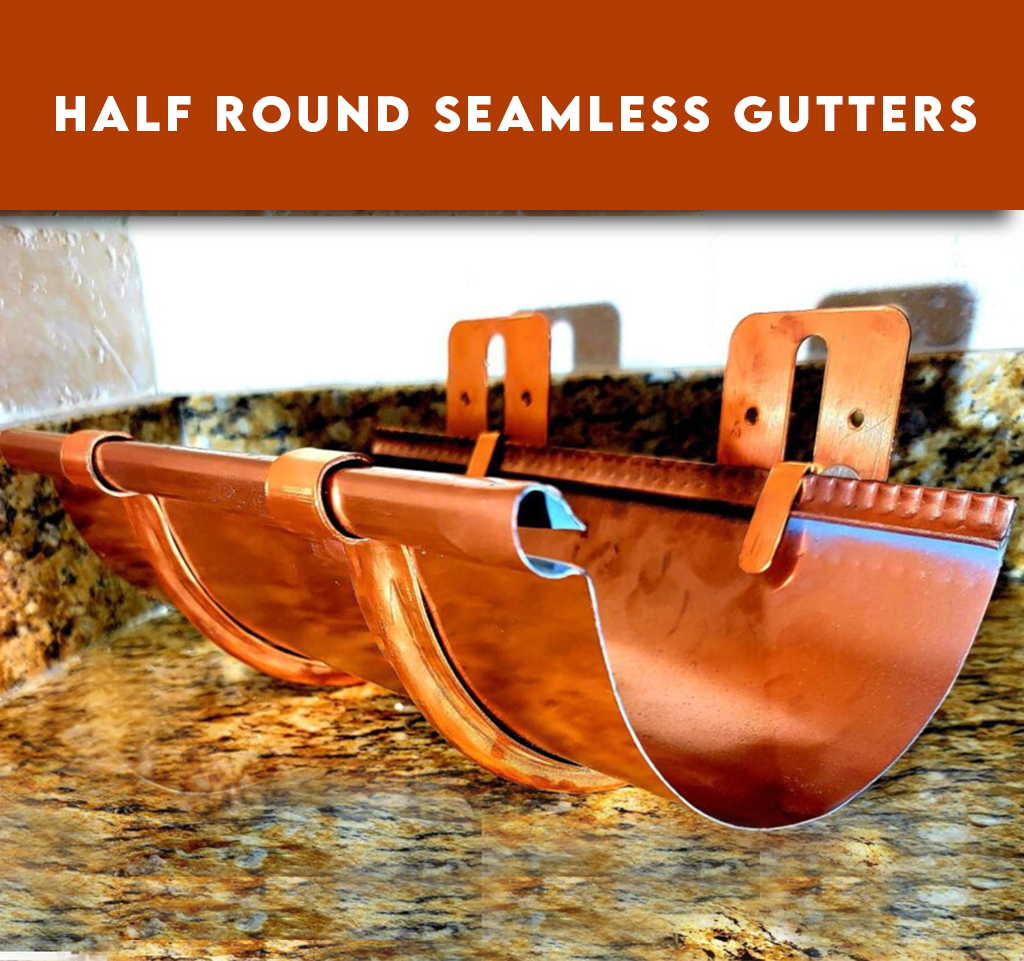 6 Inch Half Round Seamless Gutter Systems have been around for over 30 plus years.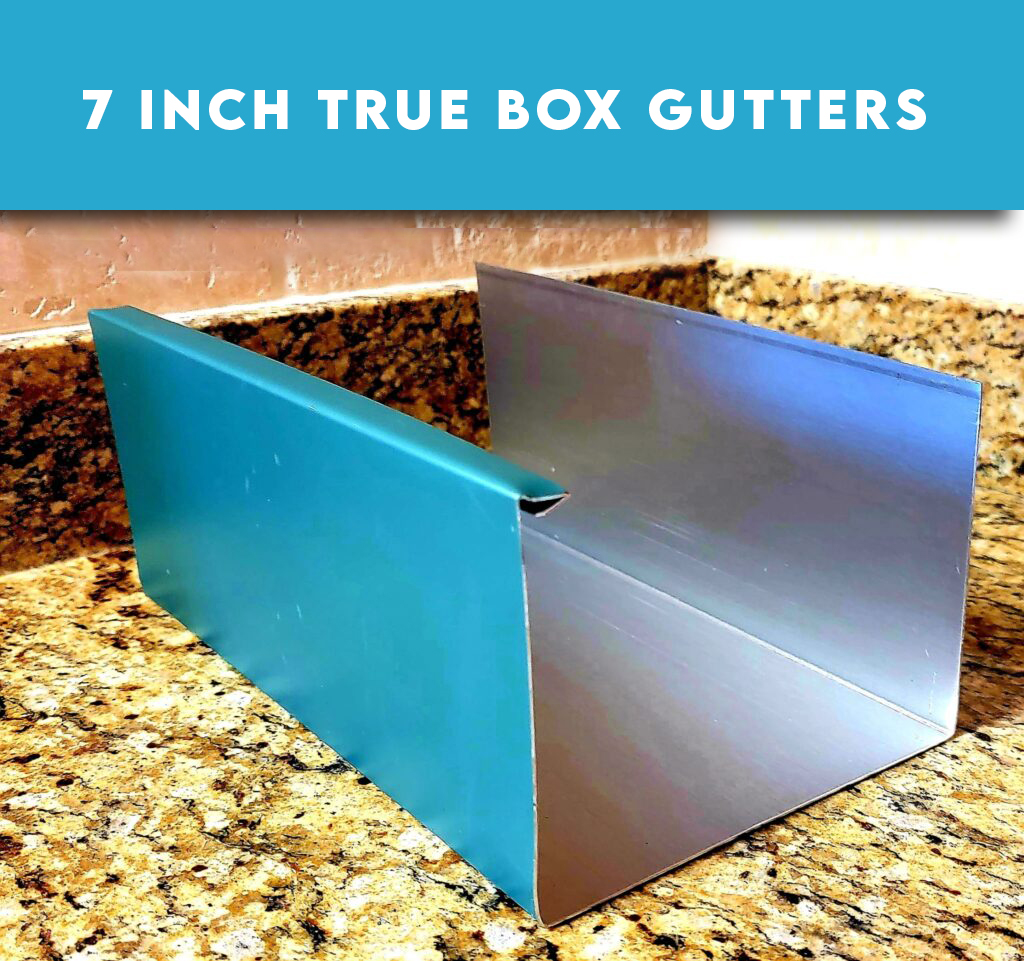 7 Inch True Box gives your property a distinct clean look plus can handle almost any rainfall.
8 Inch K-Style Seamless –  can be manufactured in (.050 – .040 & .032) – Aluminum 
24 & 22 Gauge Galvalume and Steel – 20 oz Copper 
Paint Finishes – Kynar 500  or Standard
Coil Width – 20 Inches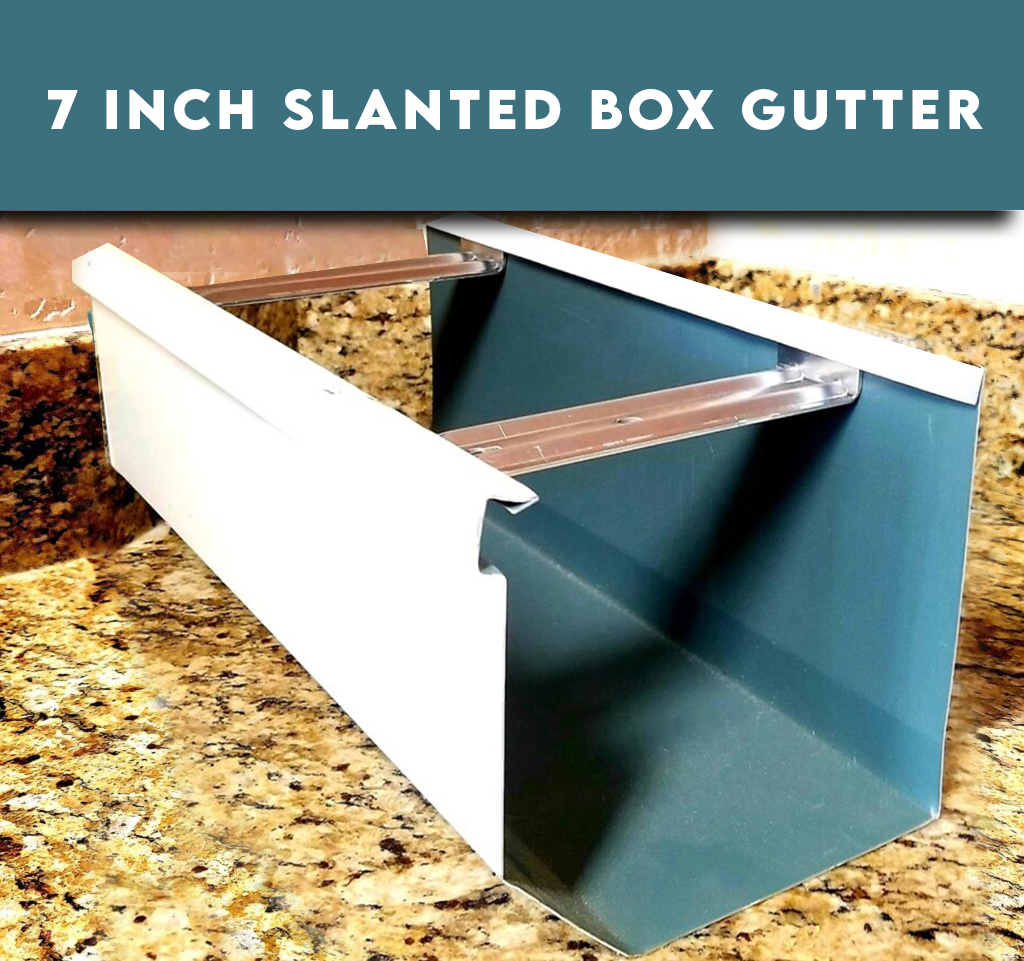 7 & 8 Inch Slanted Box 
Manufactured in (.040 & .032) – Aluminum
24 & 22 Gauge Galvalume and Steel – 20 oz Copper
Paint Finishes – Kynar 500 or Standard Paint Finishes
Material Width 20 Inches
6 7 & 8 Inch Gutters Titusville, FL
Contact 1-800-517-5246
[email protected]
Get all Details about your needs. I hope so you will be Satisfied for our Products Quality
Gutter & Roofing Contractors Titusville, FL
Contact 1-800-517-5246
[email protected]
Get all Details about your needs. I hope so you will be Satisfied for our Products Quality
We'd love to hear from you. Complete the form below to contact .We will contact you to confirm your appointment