Nashville, TN
Great place to buy Seamless Gutters for Florida Rainfalls 🌧 Seamless Gutters near me
Contact us: 800-517-5246
[email protected]
Roofing and Gutter Contractors in Nashville TN call us today for a Gutter Material Quote. General & Home Builders reach out to us and we will do our best to answer questions about seamless bigger gutter systems. OnSite Seamless Gutters in Nashville TN
Gutter & Roofing Contractors Nashville TN Gutters
Contact us 1-800-517-5246
[email protected]
Get all Details about your needs. I hope so you will be Satisfied for our Products Quality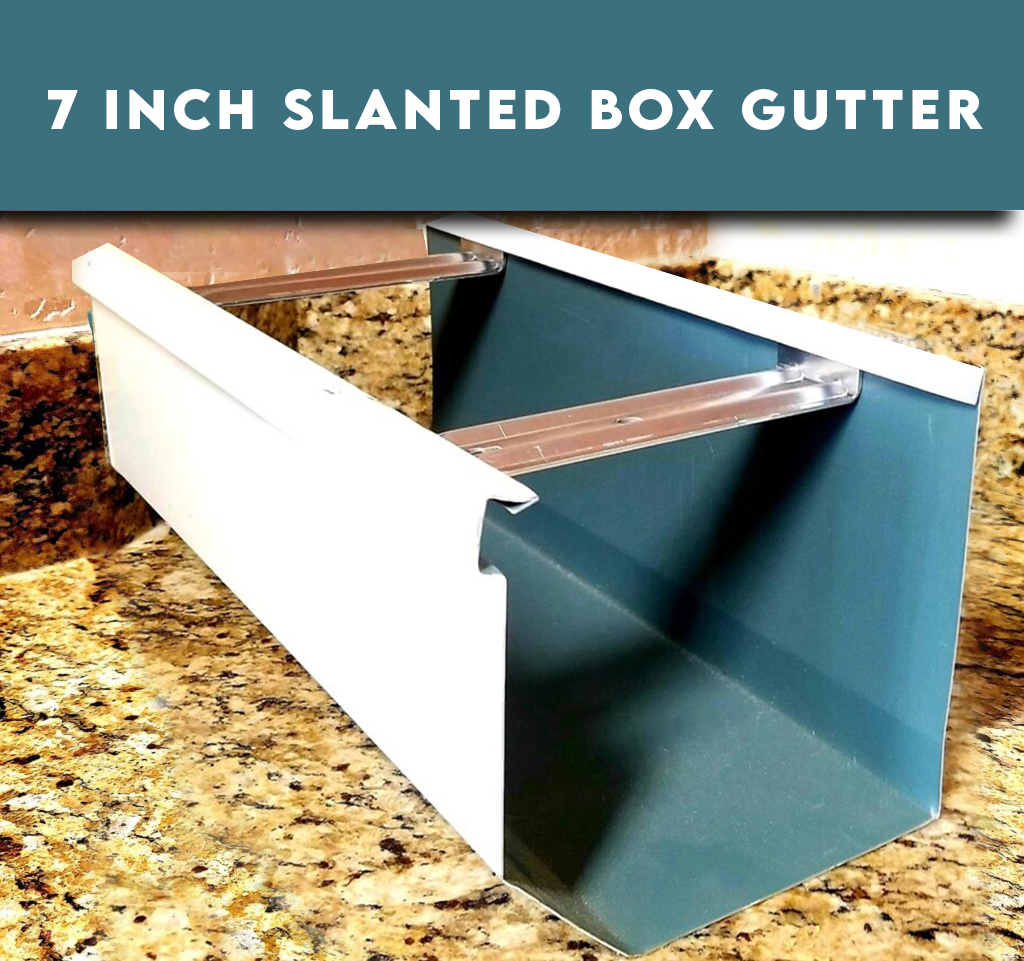 7 & 8 Inch Slanted Box 
Manufactured in (.040 & .032) – Aluminum
24 & 22 Gauge Galvalume and Steel – 20 oz Copper
Paint Finishes – Kynar 500 or Standard Paint Finishes
Material Width 20 Inches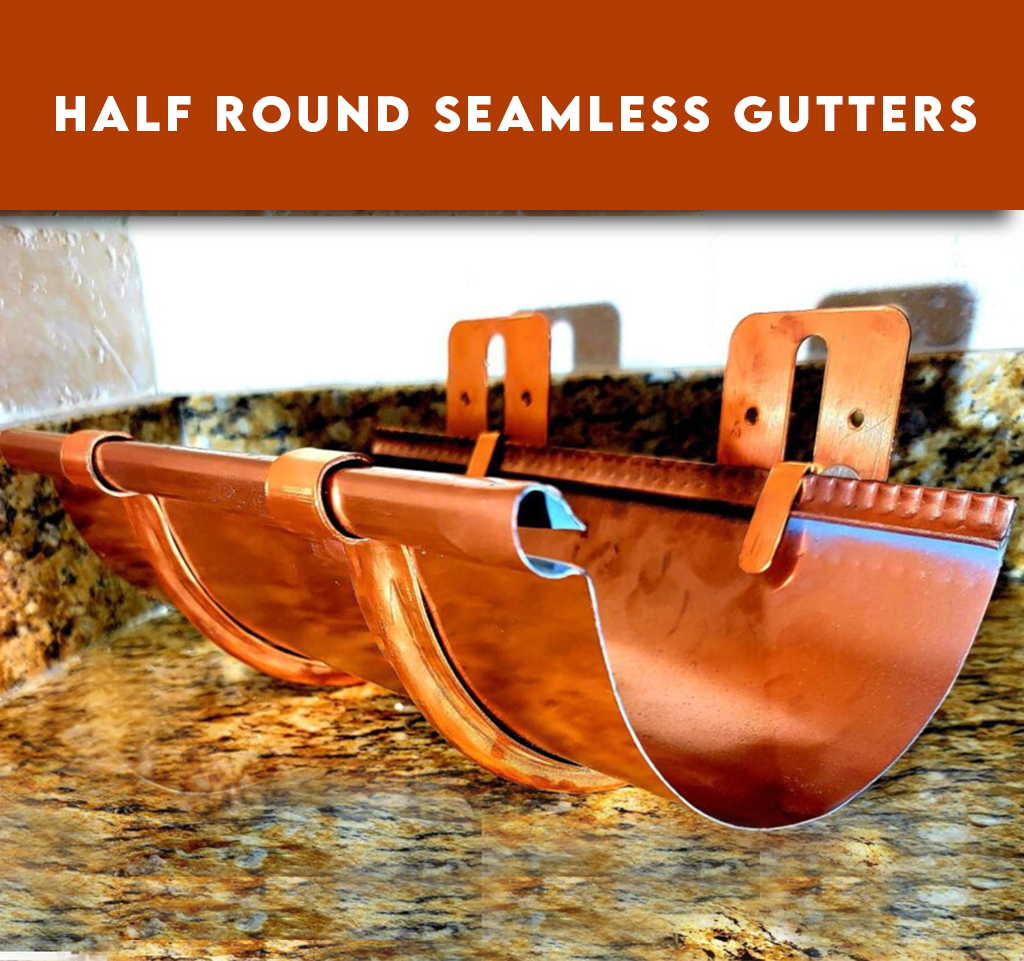 6 Inch Half Round Seamless Gutter Systems have been around for over 30 plus years.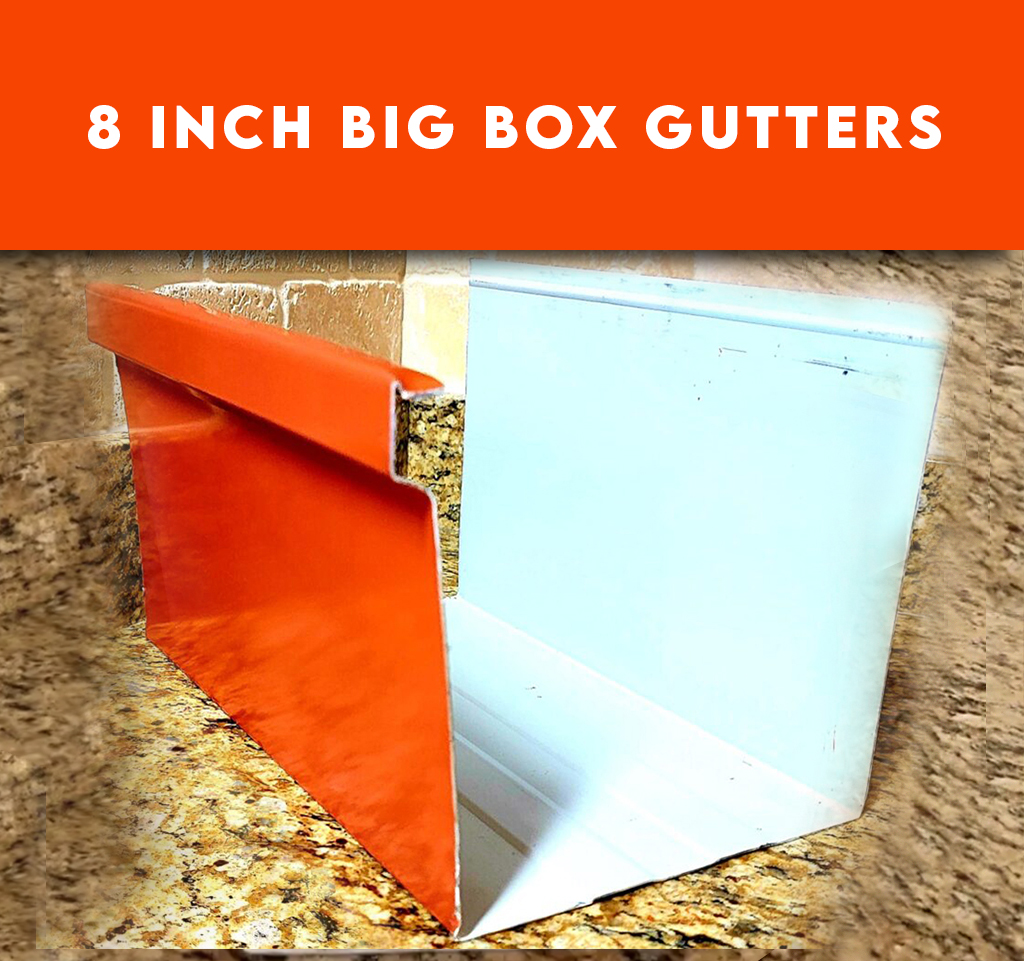 8 Inch SEAMLESS Gutters eliminate the need for seams.
Our Gutter System can be made out of (.032 – .040 & .050)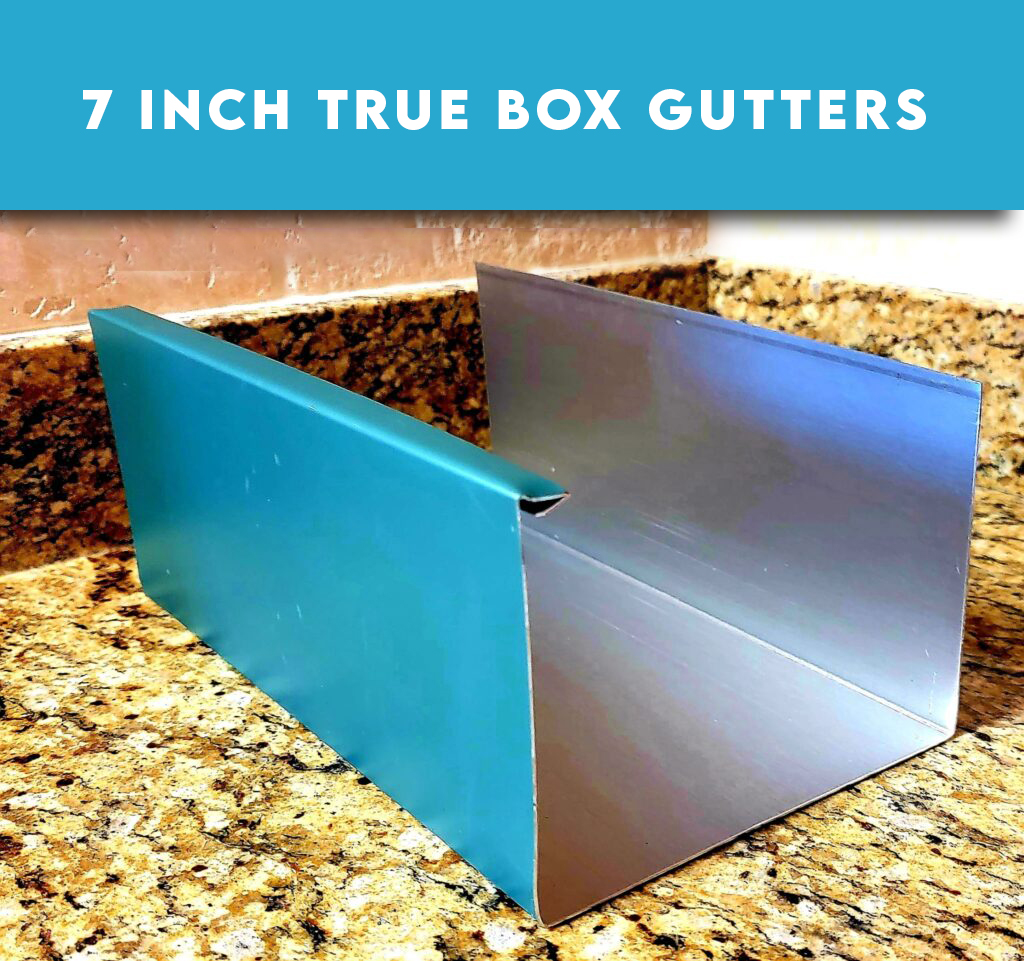 7 Inch True Box gives your property a distinct clean look plus can handle almost any rainfall.
6 7 & 8 Inch Gutters Nashville TN
Contact us 1-800-517-5246
[email protected]
Get all Details about your needs. I hope so you will be Satisfied for our Products Quality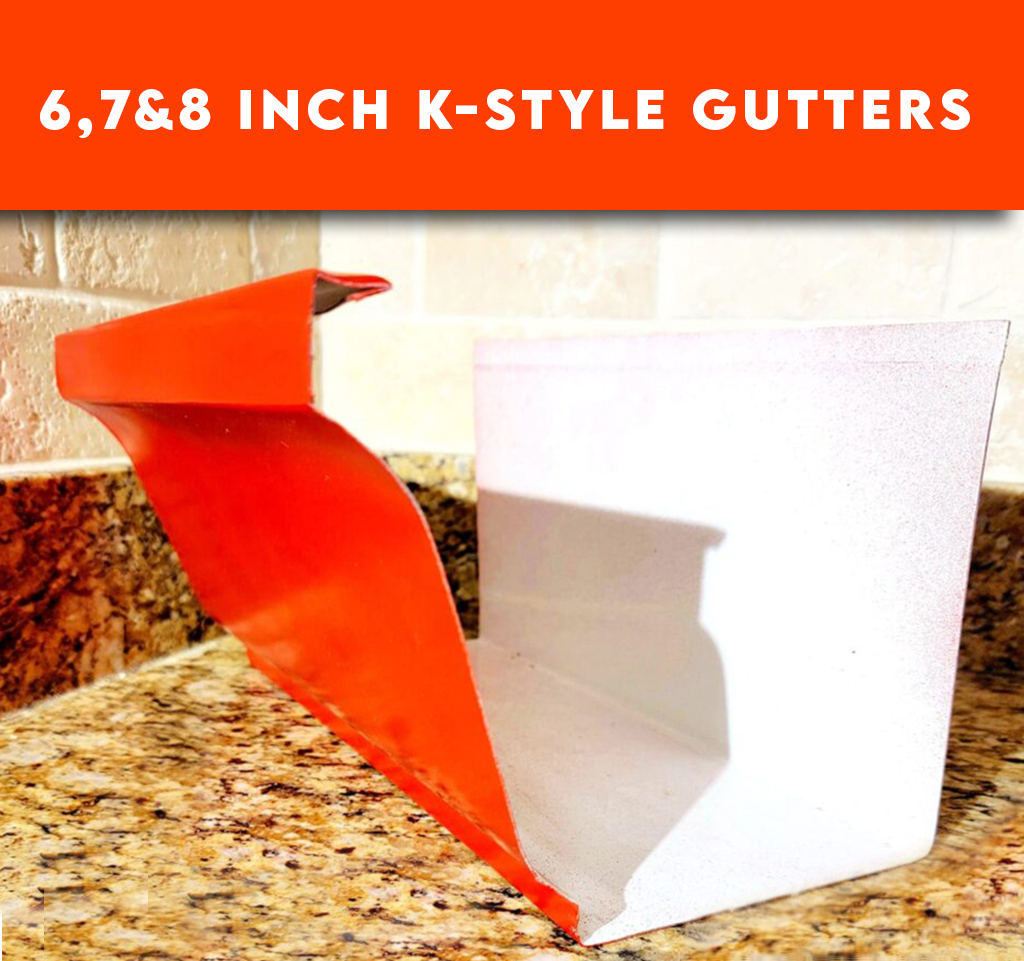 8 Inch seamless K-Style Gutters Delivered Onsite to job sites across the United States.
(.032 & .040) Thickness (.05) upon  special larger projects only.
8 Inch K-Style Seamless –  can be manufactured in (.050 – .040 & .032) – Aluminum 
24 & 22 Gauge Galvalume and Steel – 20 oz Copper 
Paint Finishes – Kynar 500  or Standard
Coil Width – 20 Inches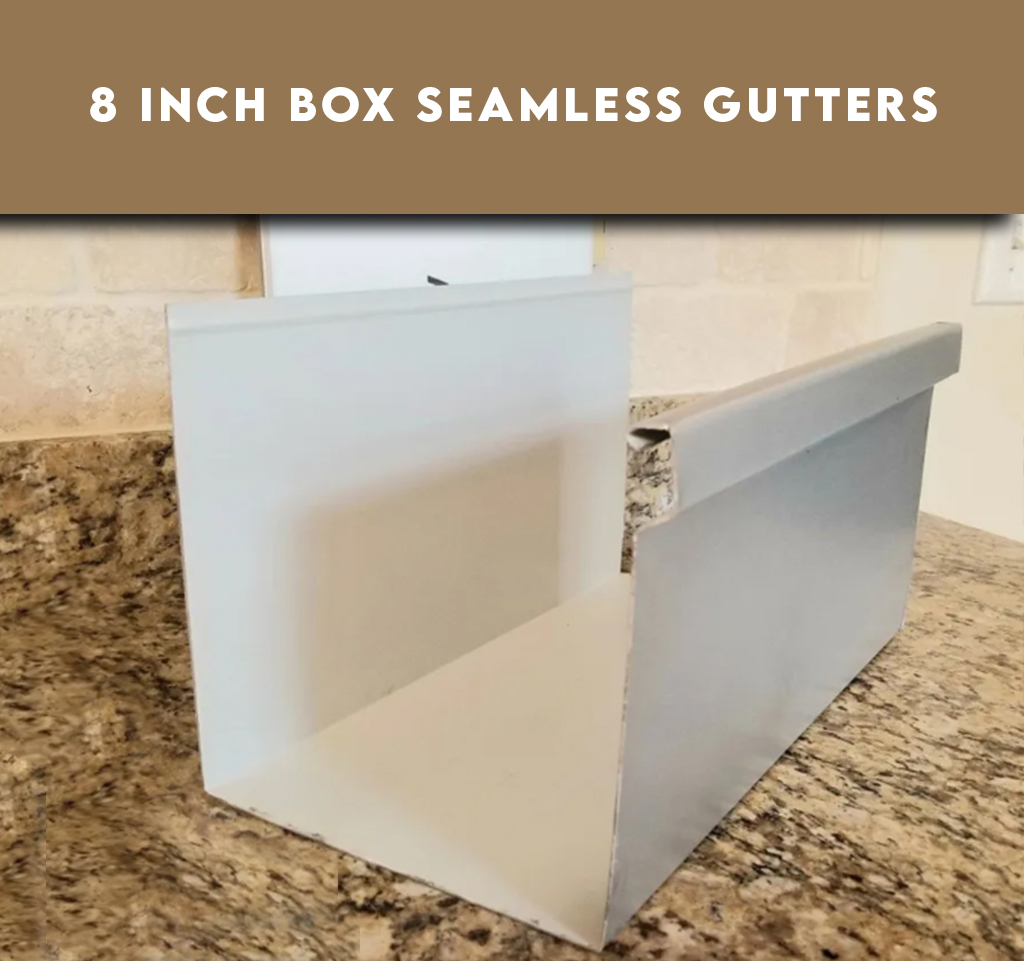 8 Inch Big Box Seamless Gutters  
Manufactured in (.050 – .040 & .032) Aluminum
24 & 22 Gauge Galvalume and Steel – 20 oz Copper 
Paint Finishes – Kynar 500   
Profile comes smooth or ribbed on the bottom to prevent oil canning.  
Coil Width – 24 Inches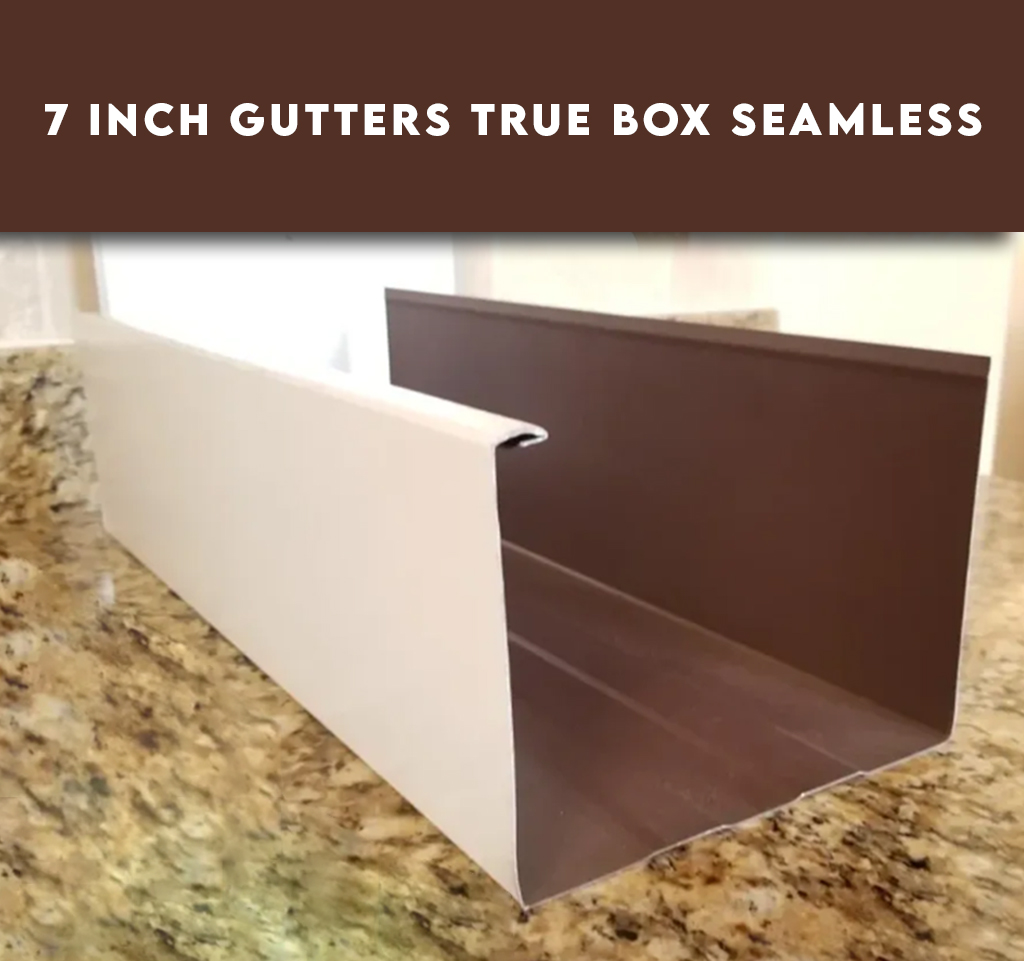 7 Inch True Box Gutters 
Materials are made in (.032 and .040) Aluminum  
24 & 22 Gauge Galvalume and Steel – 20 oz Copper
Paint Finishes – Kynar 500  & Standard Paint Finishes
 Profile comes smooth or ribbed on the bottom to prevent oil canning. 
Coil Width – 18 Inches 
Nashville TN Residential Gutters
Contact us 1-800-517-5246
[email protected]
Get all Details about your needs. I hope so you will be Satisfied for our Products Quality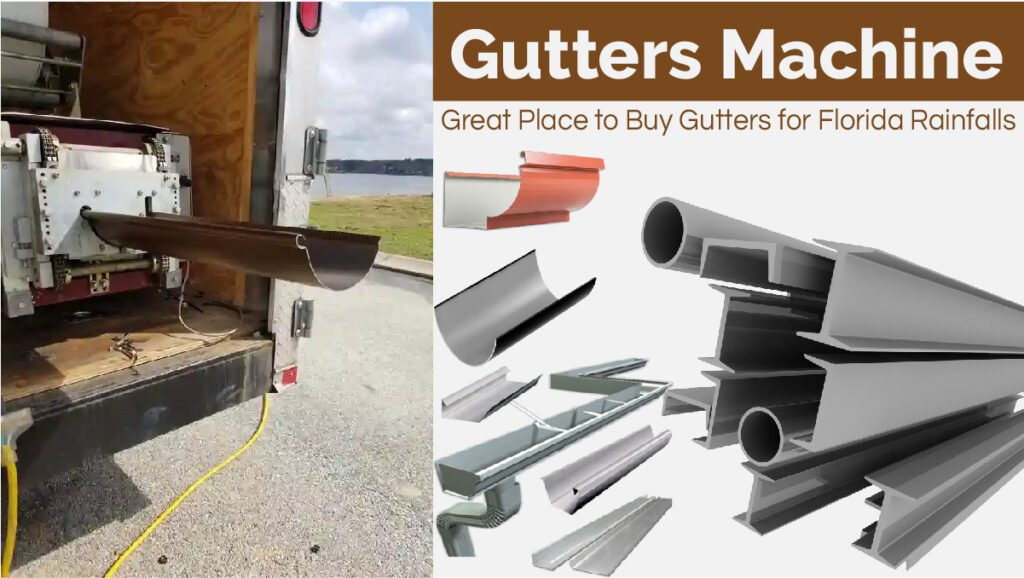 6 Inch Seamless
Gutters (.027 & .032)
Aluminum 26 Gauge Steel & Galvalume
Material Width – 11.3/4″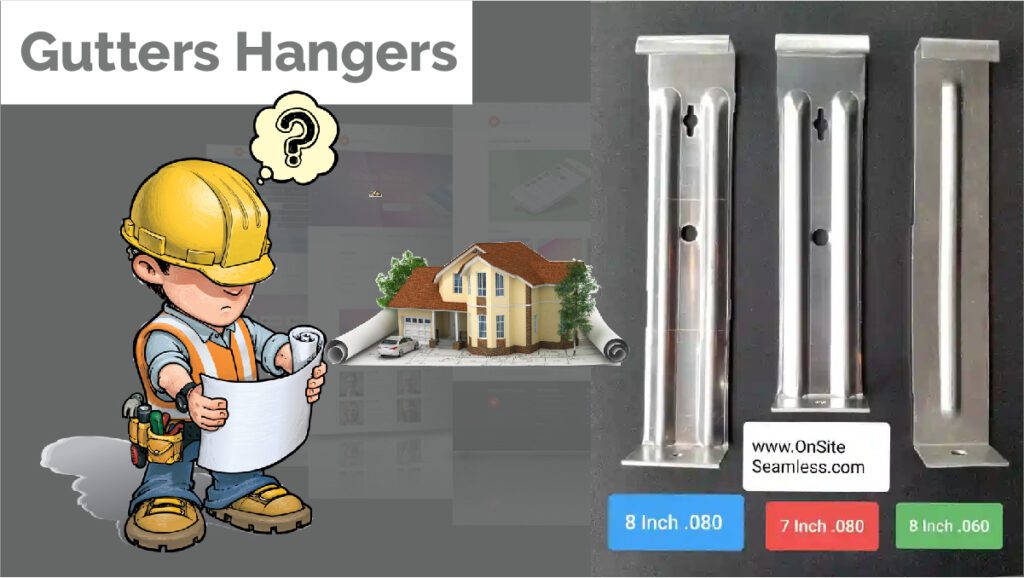 Gutter Hangers are made out of (.080) Aluminum
We offer an Industrial Grade and double ribbed for additional strength
8 Inch K Style Gutters Nashville TN Gutters
Contact us 1-800-517-5246
[email protected]
Get all Details about your needs. I hope so you will be Satisfied for our Products Quality
We'd love to hear from you. Complete the form below to contact .We will contact you to confirm your appointment
Nashville Zip Code List
37013 Antioch / Cane Ridge
37027 Brentwood (as see Williamson County)
37072 Goodlettsville
37076 Hermitage
37115 Madison
37138 Old Hickory
37201 Downtown Riverfront / SoBro
37203 Music Row / Edgehill / Vandy / West End Circle / Downtown (western) / The Gulch / Wedgewood Houston
37204 12 South / Belmont / Lipscomb / Green Hills / Oak Hill / Edgehill
37205 Belle Meade / West Meade / West Nashville
37206 Lower East Nashville / Lockeland Springs
37207 North Nashville / Dickerson Pike
37208 Germantown / TSU
37209 Sylvan Park / Sylvan Heights / The Nations / Charlotte Park
37210 Woodbine / Glencliff / Briley / Elm Hill
37211 South Nashville/ Whispering Hills / Brentioch / Lenox
37212 Music Row / Vanderbilt / Hillsboro Village / Belmont
37214 Donelson / Airport
37215 Green Hills / Forest Hills / Belle Meade
37216 Inglewood
37217 Edge-O-Lake / Priest Lake / Briley Parkway
37218 Bordeaux
37219 Downtown / Central Business District
37220 Oak Hill / Crieve Hall
37221 Bellevue Suburban Zip Codes In Neighboring Counties:
Williamson County
37027 Brentwood
37064 Franklin
37067 Franklin
37069 Franklin
37135 Nolensville
37014 Arrington
37046 College Grove
37062 Fairview
37179 Thompson's Station
37174 Spring Hill Wilson County
37122 Mt Juliet
37121 Mt Juliet
37087 Lebanon
37090 Lebanon
37184 Watertown
37138 Old Hickory Sumner County
37075 Hendersonville
37075 Gallatin
37066 Gallatin
37148 Portland
37070 Goodlettsville
37072 Goodlettsville
37048 Cottontown
37188 Whitehouse Rutherford County
37086 LaVergne
37167 Smyrna
37127 Murfreesboro
37218 Murfreesboro
37130 Murfreesboro